Sunday School
Children and youth are invited to join us in Sunday school for learning, fun, and growing ...
more
---
King's Kids Choir
King's Kids Choir is for children in grades 3-5. We meet on Wednesdays from 6:15 - ...
more
---
Baptism of Children
Please complete the form below if you desire baptism for your child. Please note that a time ...
more
---
Children in Worship
Jesus said, "Let the little children come to me, do not stop them, for it is to such ...
more
---
Four Faith Keys
The Four Faith Keys Generations of Faith at Home From the Youth and Family Institute ...
more
---
Let the Children Come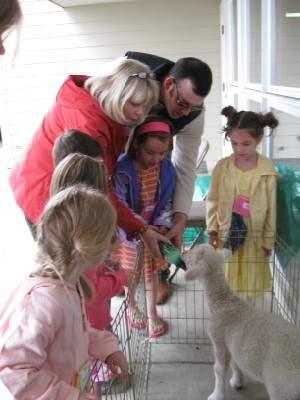 At KOG, our goal is to support families and provide resources and tools to help them grow in their faith across the lifespan, share faith with one another and discern God's purposes for their lives. We desire each person to know that through Jesus Christ they have been named "child of God".
Deuteronomy 6:4-7
is a call for parents/grandparents/adults to engage faith with our children throughout the day. We show them how to make intentional connections between faith and daily life.
Here is what the verse says about faith matters…
Hear, O Israel: The LORD is our God, the LORD alone. You shall love the LORD your God with all your heart, and with all your soul, and with all your strength. Keep these words that I am commanding you today in your heart. Recite them to your children and talk about them when you are at home and when you are away, when you lie down and when you rise. Bind them as a sign on your hand, fix them as an emblem on your forehead, and write them on the doorposts of your house and on your gates. (NRSV)
Suzi Rietz, Sunday School Coordinator