The Four Faith Keys

Generations of Faith at Home
From the Youth and Family Institute
How do we pass our faith in God, our relationship with Jesus, and our life in the Holy Spirit on to our families and share it with our loved ones?
Deuteronomy 6:4-9 is God's ancient wisdom for the Israelites and for us.

§ Faith is first received in the home.
§ Faith is talked-woven into the rhythms and events of family life.
§ Faith is enacted in family and community rituals & traditions.
§ Faith is expressed through concrete acts of giving and service to others.
From this ancient wisdom of God, we derive the FOUR FAITH KEYS. Four ways to practice and pass on faith at home. Faith born out of the good news of God's grace in Jesus Christ for you, your children, and the world.
Four Keys
1. Caring Conversations
2. Rituals and Traditions
3. Family Devotions
4. Family Service
KEY #1: Caring Conversations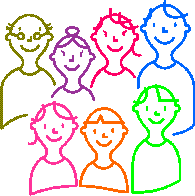 Talking the Faith. This includes family members naming the activity and presenceof God in their lives, giving one another undivided and focused attention, confessing wrongs and forgiving one another, listening to each other with respect, and engaging hopes, dreams, and hurts in light of our Christian faith.
How to at Home:
Look for everyday moments to connect bible stories or God's life/presence with what is happening, or with what is said.
Share "highs" and "lows" of your day or week.
Talk about what happened in church, adult class, Sunday school or at youth group. Ask: "How did you see God working today?"
Share stories of how God has worked in your life with your children.
Have a time of affirmation in your family: "When I think of you I thank God for …" Use the "Caring Conversation" questions on the weekly Taking Faith Home resource (available at www.tyfi.org).
Use FaithTalk with Children cards (available at KOG or www.tyfi.org) at dinner, or in the car.
KEY #2: Rituals & Traditions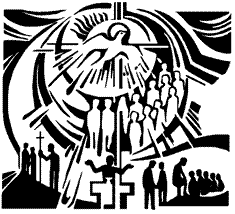 Through faith-grounded family routines, God breaks into our daily lives, reminding us of God's love and grace, and calling us to realign our lives to God's purposes. Family mealtimes, holiday get-togethers and nightly bedtime routines make deep and lasting impressions on children. They give rhythm, shape and order to our lives, connect us with others, give us a sense of who we are and where we belong, and they reflect and enact values, reminding us of what is important.
How to at Home:
Prayers before or after meals.
Prayers & Blessing at Bedtime. (i.e. mark each other with sign of cross and say, "You are a child of God")
Make a list of rituals and traditions that are already part of your family life and "tweak" them (i.e. at birthdays "gift" a Bible verse to the family member and pray in thanksgiving for them.)
Decide on a regular worship schedule.
Bring into the home the Christ story based on the church seasons– Advent, Christmas, Epiphany, Lent, Easter and Pentecost.
Eat meals together at home without the TV on.
Celebrate Baptism Birthdays. Look at Pictures. Give a scripture verse to for the year. Dedicate time for service in honor of the baptism.
KEY #3: Family Devotions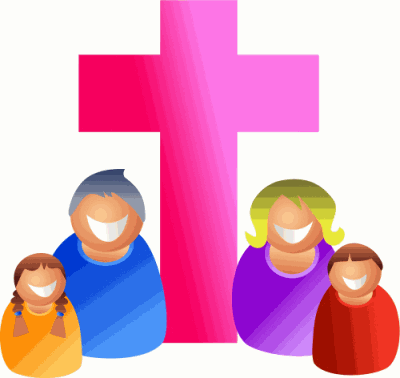 Paul writes: "Let the word of Christ completely fill your lives, while you use all your wisdom to teach and instruct each other. With thankful hearts, sing psalms, hymns and spiritual songs to God" (Colossians 3:16).
Devotional practices are repeated activities through which the word of Christ can, "completely fill our lives". They are the spiritual equivalent of daily meals: things we do daily, almost without thinking, that permit God to feed us and sustain us, to keep us spiritually alive and healthy.
How to at Home:
Select a family bible verse for each week. Print it off for each family member to carry and memorize each day. Read it together each time you gather as a family.
Set devotional times twice a week for 15 min. Come together a family. Read the Bible and pray.
Read Bible stories at bedtime.
Plan a weekly family gathering for saying sorry and forgiving one another in Christ's name.
Use Scripture responsively each week ("You are my God, and I will give you thanks"/ "You are my God, and I will exalt you" Ps. 118:28).
Read part of Luther's Small Catechism weekly.
Develop a "sacred space"- (a small table/shelf. Place on it a small cross, Bible and other spiritual symbols. Redecorate it for each church season.
Play Christian music in your car and at home.
Decorate home with Christian symbols & artwork.
Have an open Bible on display in your home.
Set up a "prayer board" with photos of persons to pray for and lists of situations to bring before God.
Begin a family prayer journal: a record of prayer points and answers to prayer.
KEY #4: Family Service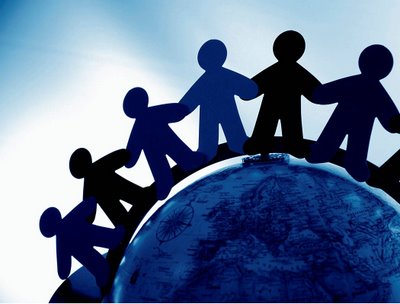 Jesus himself said, "I am among you as one who serves." In the concrete formation of faith, service is essential. As a visible expression of Christian love and belief, service puts "wheels on faith" through tangible situations and practices. It shows how faith makes a difference in the world and bears Christ into the hurts, hopes and struggles of day to day existence. Search Institute research has found that adults who are higher in faith maturity are more likely to have been involved in faith-related service as children and teenagers.
How to at Home
The opportunities are endless!
Help serve food at a shelter.
Make a food, clothing, or toy hamper for a family in need.
Think of a group that provides a service to the community (e.g. fire fighters) and surprise them with a basket of goodies .
Volunteer at or contribute prepared meals to a food bank.
Make welcome cards for each person baptized in their congregation.
Adopt and clean up a park or a busy roadside.
Offer to help an elderly person with their garden on a regular basis.
Visit a senior's home and sing songs or deliver cards to the residents.
Send cards to people on the church prayer list.