Please complete the form below if you desire baptism for your child. Please note that a time of baptismal instruction is provided for all parents/guardians.

Baptism Instruction
This baptismal instruction is provided by the pastor who will do the baptism. You may select one of our pastors, or the pastor who serves as the presiding minister of the day will perform the baptism. During this instruction time you will be able to review the Small Catechism's teaching about baptism. You will go over the baptismal service so that you will understand what will happen during the baptism. You will have the opportunity to ask the pastor any questions you may have about God's gift of Baptism.
Please complete the following (if you have not already given information to office) and indicate the preferred Sunday of baptism in the comment section:
Baptism Request Form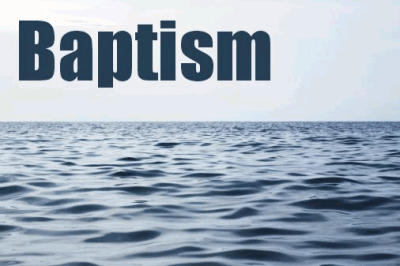 We baptize infants and children of Christian parents. Jesus said,
"Let the little children come to me, and do not stop them, for it is to such as these that the Kingdom of God belongs." (Mark 10:14)
In the New Testament, entire families were baptized; children included (Acts 16:33). The earliest Christians baptized infants and children. Baptism of infants and children expresses what we believe about God and God's family:
God's Love is for All.
God's Family is for All.
God's Church is for All.
The Baptism of infants and children is a beautiful image of
God's Gracious and Unconditional LOVE
"An infant has served on no committees, has done no great work, and is helpless, needy, dependent and unemployed. In fact, an infant brought to the water for baptism is a sign of how we all come to God-with nothing, absolutely nothing!" (quote from Dan Erlander, Let the Little Children Come, Augsburg Fortress)
Baptism is God's great gift to us. Baptism is the one place where God gives us God's Word and through the water a tangible sign of God's unconditional promises to us through the death and resurrection of Jesus Christ. Our whole lives are lived in the light of that great promise!
Baptism is all about Promises
1. God's Promises. God's unconditional gift promises to make the person a child of God, gives them the presence of Jesus Christ and the Holy Spirit, offers them forgiveness, life, salvation and a purpose for this life-to serve God and neighbor.
2. Parent's Promises. Parents promise to raise and nurture their child in the Christian faith and life, pray for them and with them, bring them to church, tell them the stories of God's people and of Jesus as recorded in the Bible, teach them the Lord's Prayer, the 10 Commandments and the Apostles' Creed, and help them to serve and care for others and the world God made. Parents who baptize their children are responsible for helping them develop a relationship with Jesus Christ.
3. Church's Promises. The church promises to support and help the parents fulfill their baptismal promises by offering Christian education, worship, service opportunities, and praying for the baptized.
The occasion of your child's Baptism deserves your careful, intentional, and honest consideration on how you will fulfill the Baptismal promises you will make on your child's baptismal day. This event also gives you an opportunity to reconsider your own Christian life. For your own benefit and for the benefit of your child, please consider the questions on this page. It is a guide for you as you faithfully try to fulfill your promises.
Prayer is the way that we talk with God. It is a way for us to share joys and sorrows with each other. When will you pray together?
Devotional Times with your child help you share and grow in faith together. Reading Bible stories and having daily devotions will help both your child and your relationship. When will you have devotions together?
Worship Participation with your child is one of the promises you make at Baptism. How often will you worship together and where?
Christian Education is essential for your child as you "provide for instruction in the Christian faith." Parents are the number one influence on a child's faith through the teenage years. The church will help you teach your child, but what you do together at home will be far more influential and meaningful. We encourage you to learn more about your own faith so that you may be a better teacher for your child. How will you and your child participate in Christian education?
Service toward others is one way we grow into our Baptism and live out our faith. When your child is older, what are some ways you intend to help others?
Baptismal Anniversaries help your child to realize and appreciate their Baptism. Lighting the Christ candle received at the Baptism, looking at pictures of the Baptism day, connecting with sponsors, or doing a service project are good ways to celebrate. King of Glory celebrates a "Baptismal Milestone" which celebrates all the baptisms of the previous year. What are some special things you will do to remember your child's Baptismal anniversary?
Parents are invited to select sponsors, sometimes called "Godparents," for their child. The role of a sponsor is to aid parents in keeping the promises they made to God and their child. Sponsors promise to pray for the child and help raise them in the Christian faith and life. Sponsors, therefore, need to be people who view Baptism as a sacramental gift from God, They will pray regularly for your child, remember your child on the Baptismal anniversary, help raise them in the Christian faith and will provide a Christian witness in the way they live. The best sponsors are active members of a Christian church who understand the gift of baptism. They do not need to be members of KOG. In addition to the sponsors you may choose, your brothers and sisters of KOG will pray for, love and support you child too. KOG will provide a place for you to worship, learn and serve.