At King of Glory we recognize that
"the earth is the Lord's and all that is in it. The land and all those who dwell in it. (Psalm 24:1)
We serve God with our whole life everyday-at work, at home, at play, at church. Each moment we live is an offering to God.
In addition to our care for relationships and all we have been given, we believe that generosity and financial stewardship is a core spiritual discipline for followers of Jesus Christ. God generously gave Jesus Christ to us. In thankful response for that gracious gift, we give to support the telling of this good news and to help those in need. For it is in others that we recognize the living face of Jesus Christ (Matthew 25:40).
God's Word on Giving…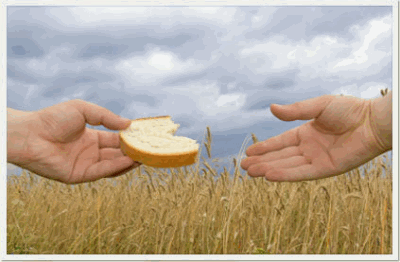 Giving grows out of the joyous recognition that all we have comes from God in the first place. It is a response to God's grace.
"For who am I, and what is my people, that we should be able to make this freewill offering? For all things come from you, and of your own have we given you." (2 Chronicles 29:14)
Christian giving is not haphazard, but planned with thoughtfulness and prayer. We give, not because we have to or ought to, but because we want to.
"Each of you must give as you have made up your own mind, not reluctantly or under compulsion …" (2 Corinthians 9:7)
As an expression of trust in God's providential care, we give off the top of our income instead of what is left over after everything else has been looked after.
"Honor the Lord your God with your substance and with the first fruits of all your produce." (Proverbs 3:9)
We grow in generosity as we develop the habit of regular giving.
"On the first day of every week, each of you is to put aside and save whatever extra you earn …" (1 Corinthians 16:2)
We covenant to give a certain percentage of our income to God's work, according to what we have been given.
"For if the eagerness is there, the gift is acceptable according to what one has — not according to what one does not have." (2 Corinthians 8:12)
We give, not until it hurts, but until it feels good.
We learn that giving is a joyful act.
"God loves a cheerful giver." (2 Corinthians 9:7)